Vegan and Vegetarian Dining Options in Kansas City
Plant-based dining is more than a trend or a flash in the pan. More affordable and available than ever before, Kansas City's vegan and vegetarian options offer healthy, sustainable menus without sacrificing flavor or taste.
Vegan Restaurants
No compromises are made at these hotspots powered by plants.
Vegetarian-Friendly Spots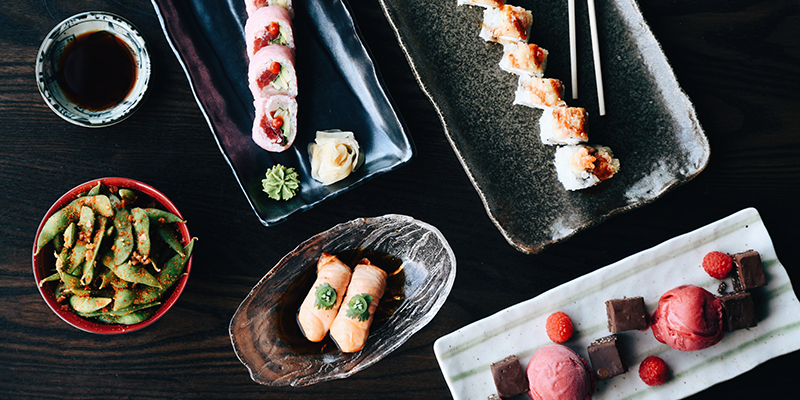 While not entirely vegetarian or vegan, these restaurants make great selections thanks to a wide variety of veggie menu items.
Café Sebastienne: Tap into your inner artist at Café Sebastienne, a creative concept that not only serves as the resident restaurant at Kemper Museum of Contemporary Art, it's also dedicated to elevating plant-based dining options.
Awaze: Awaze serves up both Caribbean cuisine and Ethiopian favorites, resulting in one of the more unique (and delicious) dining combinations in Kansas City.
Blue Sushi Sake Grill: The vegan menu at Blue Sushi in Westwood keeps sushi lovers satisfied with creative takes on traditional styles, including barbecue eggplant eel and tomato tuna.
True Food Kitchen: Find this trendy national name on the Country Club Plaza to enjoy vegan and vegetarian salads, pizza, grain bowls, sandwiches and more.
The Russell: 

Fire-roasted veggies never tasted so good. With an expansive menu of salads, soups, shareables and sandwiches, there's almost no going wrong at The Russell.

Beer Kitchen: The build-your-own macaroni and cheese is enough to satisfy any vegetarian, but with a full vegan menu featuring items like jackfruit tamales, Westport's Beer Kitchen is one of the more accommodating restaurants in the metro. 
Plant-Based Barbecue Options
Even Kansas City's celebrated barbecue scene offers smoked delicacies for vegetarian diners.
Char Bar Smoked Meats & Amusements: With its famous smoked jackfruit sandwich (as well as other meatless mains, sides and appetizers), Char Bar deserves credit as KC's most vegetarian-friendly barbecue joint.
Jazzy B's BBQ: Fans of smoked portabella need look no further than Jazzy B's in Lee's Summit, which features both tacos and burgers for vegetarian guests.
Joe's Kansas City Bar-B-Que: Try the portabello Z-Man for a veggie twist on one of the most renowned barbecue dishes in the entire city.