A Guide to Kansas City Coffee Shops
Kansas City is brewing up something special. In-house roasters keep beans fresh while expert baristas sling espresso and other caffeine concoctions amidst some of the most welcoming and appealing environments in the city. No matter the time of day or day of the week, consult our go-to guide to Kansas City's coffee shop scene.
Downtown + River Market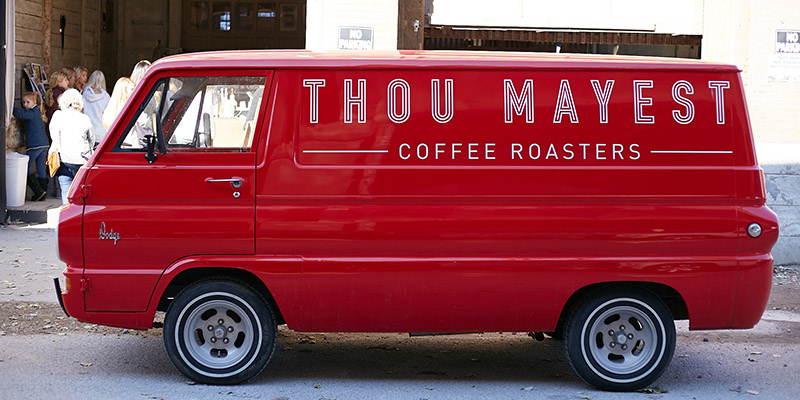 Crossroads Arts District + Union Station & Crown Center + Nearby
Messenger Coffee Co.: Look for this stellar, three-story café, roastery and bakery in the heart of the Crossroads Arts District. Recently added: Two additional locations on the Country Club Plaza.
Parisi Coffee: One of the most robust operations in the region pours coffee, tea and other caffeine solutions at its Union Station café.
The Filling Station: Convenience is key at The Filling Station, where a location in Union Hill (among others) keeps you energized throughout the day.
Westport + Country Club Plaza
Oddly Correct: Pour overs, carefully crafted steamed milk drinks and those delicious biscuits shine in this funky Westport coffee shop.
Broadway Café and Roasting Co.: Coffee fans pay homage to the origins of KC's modern caffeine scene by making a trip to this Westport café.
Westport Coffeehouse:

You'll find all the coziness of a storied neighborhood café here, as well as a black box theater hosting regular improv and other shows downstairs.
Greater Metro
Second Best Coffee: Grab a burrito to go with your espresso drink at the cleverly named Second Best Coffee, Waldo's finest.
Post Coffee Company: Expertly roasted single origin beans star at Post Coffee, a Lee's Summit favorite that also offers an extensive dining menu.
Crows Coffee: Locations in Waldo, South Plaza and Red Bridge make this community brand one of the finest in the city.