Overland Park
Overland Park's small-town vibes provide an authentic experience—with easy access to the perks of big city KC.
Things to Do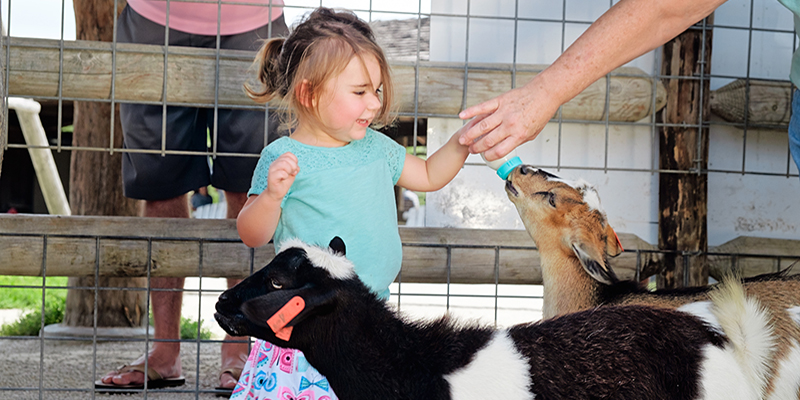 Outdoor experiences await in "OP" with opportunities for farm animal interactions at Deanna Rose Children's Farmstead and beautiful floral landscapes at the Overland Park Arboretum and Botanical Gardens. Learn the basics or become a master at The Culinary Center of Kansas City, where you can hone your cooking skills with more than 600 classes and demonstrations each year.
If craft beer piques your interest, check out Brew Lab for private brewing lessons and public classes, plus ingredients, equipment and more. Then practice your swing at Topgolf or skydive inside at iFly. There's also the Johnson County Arts & Heritage Center, where visitors can enjoy live theatrical performances, explore the Johnson County Museum and other great activities.
Visit the Museum at Prairiefire, one of the area's crown architectural and artistic jewels, for extinct encounters with the likes of the monstrous T-Rex, plus plenty other immersive experiences. The New Theatre Restaurant serves audiences great cuisine and memorable, star-studded shows. Pay your respects at both the 9/11 Memorial—which includes a steel beam pulled from the wreckage of the World Trade Center towers—and the Korean War Veterans Memorial, two moving tributes less than five minutes from one another. 
Where to Shop
Shopping comes easily in Overland Park. The tough part? Choosing where to start. Head to Hawthorne Plaza for sophisticated shops such as the local Olive Tree, a retailer featuring flavored olive oils, artisan salts, specialty spices and other kitchen essentials. Threshing Bee at Prairiefire offers heartland-focused looks for all ages. Check out the Overland Park Farmers Market for fresh fruits, vegetables and spices from regional growers and producers.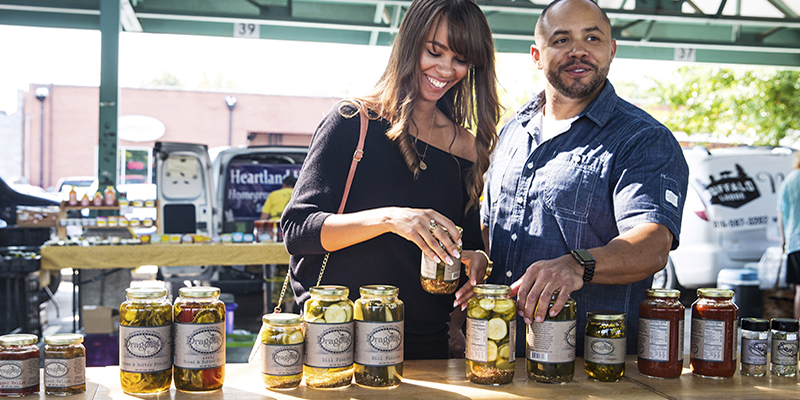 Load up on all of the newest Kansas City gear at Made in KC and locally made wares at The General Store & Co. Tuscan-inspired Corbin Park boasts local fashion and coveted brands while Oak Park Mall fits the more traditional indoor mall model.
Places to Eat
Savor European flavors at YaYa's Euro Bistro, a chic eatery featuring Mediterranean tastes. Famous fried chicken is calling your name at Stroud's, a metro sensation nine decades in the making. Burg & Barrel has you covered when it comes to inventive burgers, tasty wraps, diverse taps and unbeatable happy hours. Then there's always Jon Russell's Barbeque, an award-winning, unassuming joint smoking up ribs, burnt ends and more. 
Pies and baked goods satisfy sweet tooths at Upper Crust Pie Bakery. Caffeinate at André's Rivaz Tearoom—and grab some chocolate while you're there—or hit up Pilgrim Coffee Company for fresh brews, from pour overs to espresso drinks of all kinds.
Interactive Map
Discover more of this neighborhood and the rest of Kansas City with our interactive map
Explore City