Everything You Need to Know about Shopping in Kansas City
From craft goods and luxury retailers to antique picking and one-of-a-kind souvenirs, there's no shortage of unique shopping options available in KC.
Here's everything you need to know about shopping in Kansas City:
Craft and Local Goods
With a maker culture that's constantly on the rise, it's clear that Kansas City takes pride in locally made goods.
Letterpress shops like Hammerpress create prints that dazzle while retailers like Made in Kansas City keep people well-supplied with everything from décor and kitchen necessities to apparel and jewelry—all in partnership with local makers and doers.
Restaurants and diners alike love Kansas City Canning Co. for its out-of-the-box, totally delicious takes on preserves.
Fill your home with aromatic candles hand-poured by 5B & Co. Candlemakers, known for quirky names and scrumptious scents. Leather supplier Sandlot Goods keeps things trendy with belts, wallets, bags and more.
Then there's the Maker Faire, a gathering of artists, engineers, scientists and crafters to showcase Kansas City's ingenuity and thriving small-batch community.
Clothing and Fashion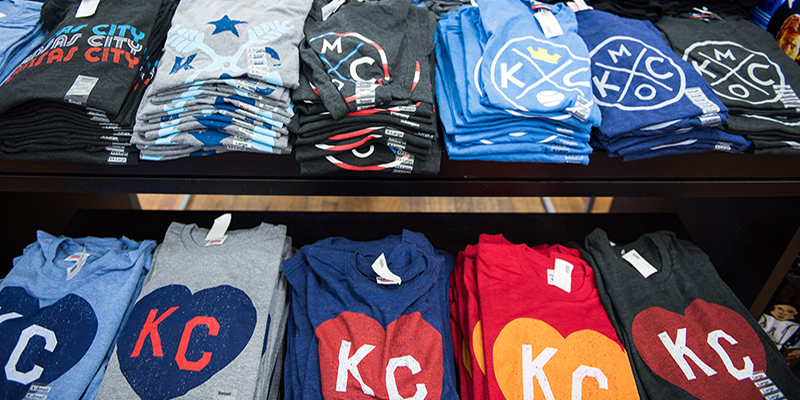 Discover local luxury at some of KC's finest retailers, including Baldwin, Halls Kansas City and several other high-end shops throughout the metro.
Update your wardrobe with stylish, curated and custom-made looks from KC's modern menswear shops. Get outfitted with iconic T-shirts that display hometown pride, found at The Bunker, Raygun, Charlie Hustle and more. Plus, keep it classic and cool with apparel and accessories from Foxtrot Supply Co. 
Sip and shop in The Garment District, a collective featuring hot boutiques from around the region—and serving up bubbly to customers of age. Bracelet, ring, necklace or cuffs, Coki Bijoux and Janesko have you covered when it comes to locally designed jewelry. Need a new watch? Niall manufactures modern, upscale timepieces that regularly receive national recognition.
Thrifty Districts
One of the most popular neighborhoods in the metro is also one of KC's best for shopping. Head to Country Club Plaza for everything from luxury brands to chic boutiques.
Art and commerce converge in the Crossroads Arts District, where galleries are full of pieces that are perfect for home or office.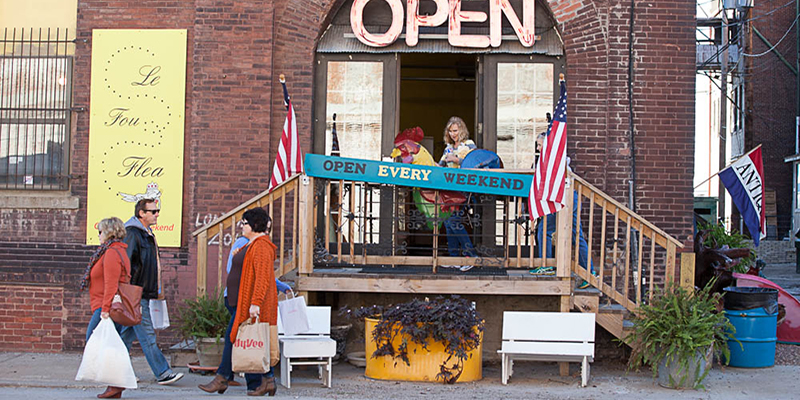 Track down treasure in the West Bottoms, a hip hotspot for all things antique.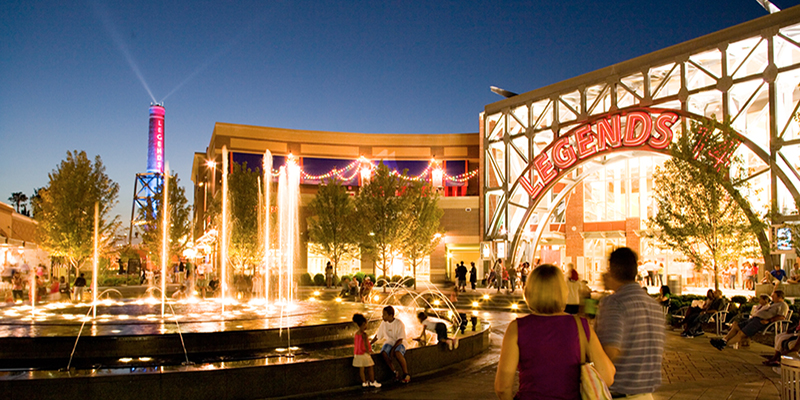 Make your way out to Village West, where you'll find Legends Outlets, the ideal shopping destination for outfit updates that won't break that bank.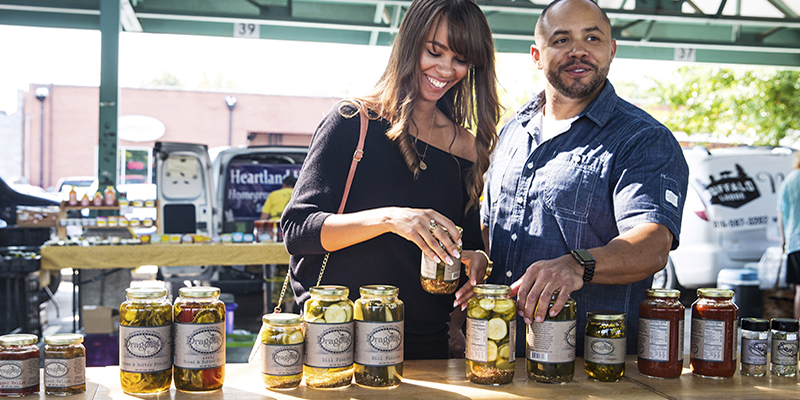 Shopping comes easily in Overland Park. Head to Hawthorne Plaza for sophisticated shops while Threshing Bee at Prairiefire offers heartland-focused looks for all ages. And check out the Overland Park Farmers Market for fresh produce and spices from regional growers.
Countless other neighborhood retail options are dispersed throughout the metro, including Zona Rosa and Oak Park Mall, as well as The Village at Briarcliff and Corinth Square Shops.