Halloween Haunts and Haunted Houses in KC
A distinct chill descends upon Kansas City after the sun sets in the fall. As families gather together to carve pumpkins and sip cider, something more sinister lurks in the shadows.
That hair on the back of your neck? It's standing up because of the city's ghoulish collection of haunted houses. Combined with KC's pioneering use of an open format, which allows visitors to wander without a predestined path, the city has earned the moniker of "The Haunted House Capital of the World," making it one of the best places to visit during Halloween season.
More Than Forty Years of Fright
The one that started it all, The Edge of Hell first set up shop in 1975 and has been scaring residents and visitors alike since with its five-story house of horrors.
Brave souls forge their own path from heaven through purgatory and on to hell with all the frights that follow, including the Rat Man and Medusa, a reticulated python that holds the record for the world's largest snake in captivity. Nationally acclaimed and a pioneer of the format all in one, this West Bottoms haunt is a can't-miss for the courageous few willing to put their fear factors to the test.
Take a Trip through Terror
Four floors of terror welcome guests at the West Bottoms' The Beast, one of the most established (and frightening) haunted houses in Kansas City. Travelers make their way through several bone-chilling settings, including a Louisiana mansion and bayou swamp, Jack the Ripper's foggy London, a medieval castle and a forest filled with werewolves.
The Beast is consistently rated as one of the best haunted houses in the country thanks to outstanding special effects and frights that will keep you awake far past your bedtime.
Big Screen Scream
Many can handle the scares set up in a horror film, but far fewer are brave enough to stand up to the frights in real life. Macabre Cinema does just that, putting travelers into spooky scenes from classic and contemporary horror movies.
To add to the authenticity, portions of actual movie sets are included in the four-story West Bottoms haunted hotspot, including from both The Mummy and Hellraiser. Some of film's most memorable characters are sure to be spotted in this nightmare-fueling adventure.
Dread Beyond the Border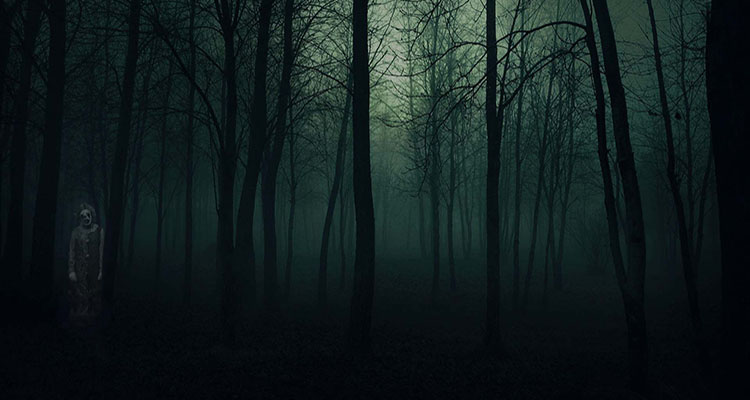 Just across the state line is Exiled, one of KC's scariest—and most secluded—haunted attractions. Known as the city's only haunted forest tour, visitors are tasked with navigating their way to safety after being left alone in the middle of the nearly pitch black woods while avoiding a whole host of creeps, freaks and more. The hour-long Bonner Springs tour is operated at the home of Zip KC and requires visitors to be able to climb hills, stoop, bend and more.
A Fearful Fall Tradition
Worlds of Fun becomes Worlds of Fright with Halloween Haunt, the Midwest's largest Halloween event and one of KC's most fearful fall traditions. Select nights during the September and October, the family-friendly park transforms into one of the scariest destinations in town as the otherworldly Overlord awakens his army of ghouls each evening.
Featuring more than a dozen extreme haunts, 400-plus monsters, spooky shows and chilling thrill rides, the Haunt promises Halloween terror for everyone 14 years old and up.
Hospital of Horrors
While not actually a haunted house, the Glore Psychiatric Museum is as frightening an attraction you'll visit regardless of the time of year.
A former psychiatric hospital known as State Lunatic Asylum No. 2, the St. Joseph destination offers visitors a glimpse into the real-life horrors that went on at the clinic—complete with unnerving mannequins that populate the museum.
Escape Room Scares
Put your wits and courage to the test at The Basement, a live escape room experience featuring challenging puzzles, live actors and an anxiety-inducing time limit to break free.
Operating out of the West Bottoms, this fearful attraction's lore is centered around a cannibalistic serial killer preparing to attack his next victim.
Gather 'round the campfire and discover the true stories behind Kansas City's real haunted houses.
Kansas City autumns are a special time. Tree leaves become a distinct collage of burnt oranges, toasty reds and golden yellows. Families travel to pumpkin patches and apple orchards for treats to be tasted and memories never to be forgotten.