Queer Eye in KC | Season 3, Episode 3: Jones Bar-B-Q
---
Two female pitmasters are experts in a profession overcrowded with men. With a little help from the Fab 5, they look to expand their modest operation.
Life After Queer Eye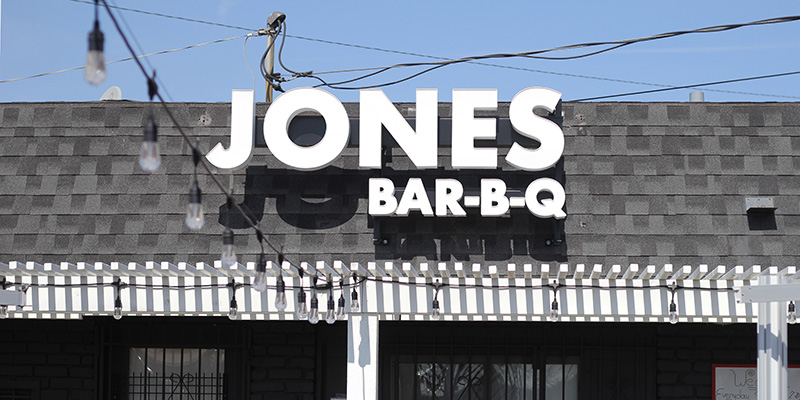 Without a doubt, the breakout stars from S3 of Queer Eye were the Jones Sisters.
The charming duo represent so much of what makes Kansas City great: hard work, modest origins, unrivaled passion and, of course, barbecue. Yet while the show changed their lives, the sisters remain humble and grateful as they continue to serve their community and beyond.
"I saw the city in a whole new light," says Deborah Jones of their experience during filming. "There's a lot of love here in Kansas City, and great people. It's easy to forget that, but Queer Eye really showed the world just how great this city and its people are."
Since S3's debut, the Jones Sisters launched retail sales for their barbecue sauce—already a massive hit, selling 11,000 bottles in the first weekend—and the dining business is booming. But there's more to success beyond sales. The Jones Sisters also rediscovered a love for their own city.
"This city has grown so much, and it is still a wonderful place, with wonderful people who have a lot of love to give," says Deborah.
Current dining favorites (besides their own barbecue, obviously) are The Majestic and Jasper's Restaurant. But Deborah says that the sisters quickly found that there's much more to a city beyond simply gathering around the table.
"My sister and I are living proof of the opportunity folks can find in this city."
Ways to Experience this Episode
Jones Bar-B-Q: Under-the-radar no longer, KCK's Jones Bar-B-Q has rapidly become one of the most popular 'cue destinations in the city.
River Market: Travel to the idyllic River Market neighborhood for a taste of international cuisine, one of the region's largest farmers' markets and even The Glam Room, where the Jones Sisters received their much-loved makeovers.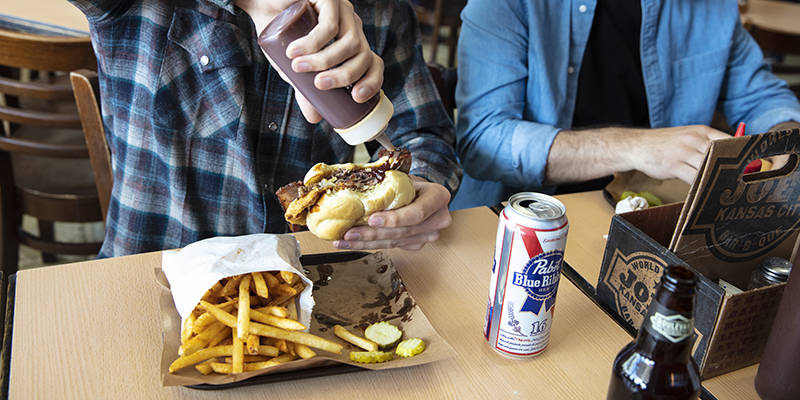 Original Juan: This specialty sauce and spice maker offers tours and can't-beat prices on locally produced condiments.
Everything You Need to Know About Barbecue in KC: Kansas City is the barbecue capital of the world for a reason. Discover the scene, from casual joints to upscale establishments and all the history in between.
Also Featured in this Episode
Lee's Summit, MO: Home to dentist Dr. Holli Careswell, who helped Shorty fix her smile, Lee's Summit is also the site of a booming craft beer scene—perfect when combined with a little KC 'cue.