Queer Eye in KC | Season 3, Episode 2: Lost Boy
---
A camp program director and child at heart needs to embrace his new role of authority—and lay down roots, both for himself and his son.
Life After Queer Eye
As with any filming project, not everything is included the final product. Among the many takeaways highlighted in this episode, Joey Greene learned that having pride and self-respect for yourself doesn't necessarily have to come at a cost.
"I think the thing I learned that surprised me most was that for my whole life, I had assumed pushing myself hard beyond healthy limits was something to be admired," says Greene. "But in reality, I had just been abusing myself and teaching my son and campers that not taking care of yourself was acceptable. That was an eye-opener."
A tough lesson, but an honest one. More broadly, since the episode aired, Greene learned so much more about Kansas City than he ever anticipated.
"Kansas City's art's community is something the world needs to see," he says. "I feel like sometimes KC plays modest when we have lots of exciting things to share, and there are lots of talented people who can capture those things."
Many of those talented people were based right in the region, hired specifically for the Queer Eye project as part of the local film incentive championed by the KC Film Office. Local film crew even forged Wildwood connections with Greene.
"I was surprised at how many of the local film crew had been to Wildwood and were excited to share their 6th grade stories with me," he adds.
Of those previously mentioned exciting experiences that Kansas City has to share, a few of Greene's current favorites are the underrated city skyline—seen perfectly from Liberty Memorial at the National WWI Museum and Memorial—as well as The Nelson-Atkins Museum of Art, the 18th & Vine Historic Jazz District and even fellow Queer Eye alumnae the Jones sisters.
"I like the 'Paris of the Plains' description so much, I now call Paris the 'Kansas City of Normandy,'" Greene says of the destination.
All in all, it shouldn't come as a surprise that crew and Fab 5 alike echoed the same message throughout the entire filming process, a piece of advice that everyone could use from time to time.
"Filming an episode of Queer Eye was a great experience," Greene says. "I was so happy that every time I asked what the crew needed, they always said, 'We need you to be yourself.'" 
Ways to Experience this Episode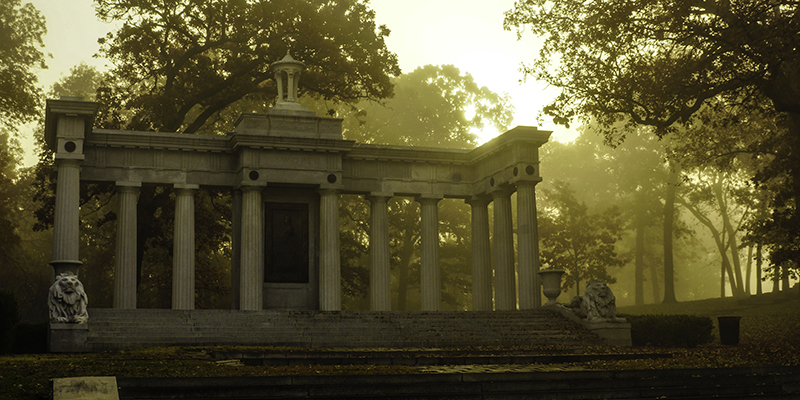 Hiking in Kansas City: Greenspaces are abundant in and around KC. Whether on a casual walk, full-day hike or biking venture, there's plenty for everyone.
Summer in KC: Summertime means long days spent enjoying sun-shining weather. Enjoy all there is to do and see while in KC.
Also Featured in this Episode
Camp Wildwood: Wildwood Outdoor Education Center is available for group events, retreats, team building programs, and birthday parties. A minimum group of eight is required for most activities. To learn more or schedule a tour, visit wildwoodctr.org or contact us at info@wildwoodctr.org.
The Urban Event: Perfect for events of all kinds and right in the heart of the Crossroads.