Kansas City for History Buffs
History-minded Kansas City visitors in search of past pursuits will find a treasure trove of riches, from early Western expansion roots to notorious gangsters and outlaws. Embark on an adventure of momentous proportions in one of the many historical tours and landmarks that showcase KC's one-of-a-kind past.
Arabia Steamboat Museum
Visitors can travel back in time to Kansas City's frontier days at the Arabia Steamboat Museum, where they'll discover 200 tons of sunken treasure dating back to 1856.
The City Market museum serves as a true time capsule to the era of riverboat commerce and frontier life as it chronicles the fateful sinking of a ship carrying 200 tons of cargo just north of Kansas City. Guided tours begin every 30 minutes, but guests are encouraged to allot at least 90 minutes to view every exhibit.
Union Station
The beautifully renovated Union Station stands as a feat of imagination and engineering more than 100 years after its construction.
Today, guests of all ages are encouraged to explore its many exhibits and experiences, including notable traveling shows and the hands-on, kid-friendly Science City. Popular walking tours also showcase the historic building for curious visitors.
A full morning or afternoon at Union Station can take up to two hours, so be sure to plan accordingly.
The National Archives at Kansas City
Home to historical records dating from the 1820s to the 1990s, The National Archives at Kansas City is one of 15 facilities nationwide where the public has free access to Federal archival records.
Visitors will find more than 50,000 cubic feet of documents—including the judgment from the landmark Brown v. Board of Education case—as well as selected military service indexes, architectural drawings, microfilm, photographs and maps. The archives also feature a rotating exhibit gallery, workshops, lectures, programs and online genealogy subscription services.
Guided tours of the Archives' special exhibits are available for groups while admission is free.
National WWI Museum and Memorial
Designated as the official WWI museum by Congress, the National WWI Museum and Memorial is a non-profit, state-of-the-art facility that honors those who served in The Great War.
Walk through a life-size shell crater, peer into trenches, survey countless artifacts and other detailed exhibits that examine the historic global conflict. The centerpiece structure is the Liberty Memorial Tower, rising 217 feet above the main courtyard with an open-air observation deck at the top, offering spectacular views of the city.
Guests are encouraged to allocate at least two to three hours for the full experience.
Kansas City Gangster Tour
The Kansas City Gangster Tour features an interactive look at the Pendergast era, an infamous period in Kansas City's history that ran from 1920 to 1945.
Groups will learn how the "Pendergast Machine" controlled the political system and the very fabric of life in Kansas City. The tour highlights infamous crimes like the Union Station Massacre, shows the locations of speakeasies and gambling halls and explains how liquor flowed freely during prohibition, plus much more.
Each tour lasts 90 minutes and are available year-round.
Negro Leagues Baseball Museum
The Negro Leagues Baseball Museum celebrates Kansas City's baseball history, particularly the Negro National League and the legendary Kansas City Monarchs.
Using historic timelines, interactive displays and lifestyle exhibits, the museum proves a testament to the talent and perseverance of its stars. Players chronicled include Jackie Robinson, John "Buck" O'Neil, Judi Johnson, Satchel Paige and John Henry "Pop" Lloyd, among others, all of whom attracted throngs of interracial crowds to celebrate America's favorite pastime despite the Jim Crow laws of the day.
Reserve one to two hours to view the entire museum and to enjoy its films.
Airline History Museum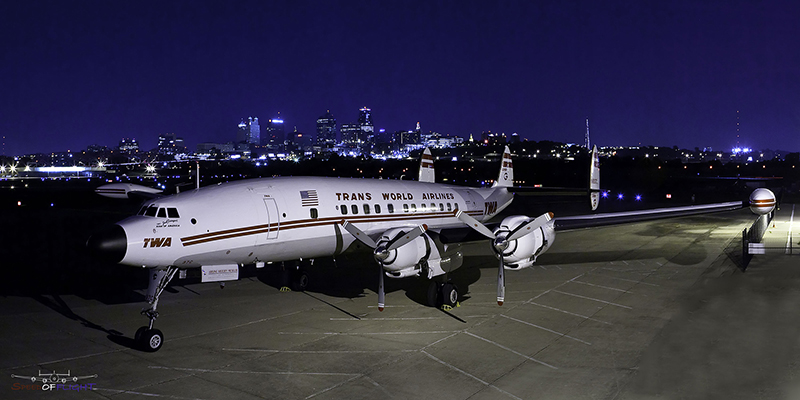 Located in Hangar 9 at the Historic Charles B. Wheeler Downtown Airport, the National Airline History Museum plays a vital role in preserving and presenting Kansas City's aviation history.
The museum, once the former TWA Airlines headquarters, highlights the "Golden Age of Aviation" with a diverse and extensive collection of aircraft, artifacts and exhibits dating back to the Wright Brothers' first historic flights through today's mega jet age.
Give yourself an hour to explore this institution's exhibits.
National Frontier Trails Museum
Serving as a museum, interpretive center and research library, the National Frontier Trails Museum is the only institution in the country dedicated to telling the rich history of America's foremost Western trails.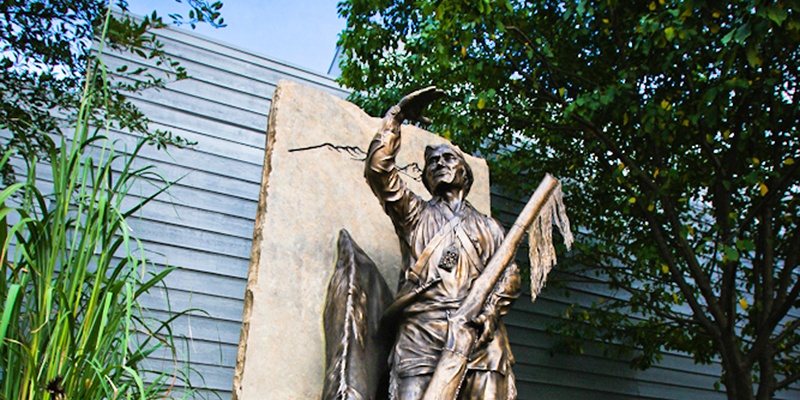 Located in Independence, Mo., the site marks the historic jumping off point for the Santa Fe, Oregon and California trails. More than 2,600 original, first-person trail accounts, artifacts and authentic covered wagons help weave the tale of the trails and the settlers who traveled them.
Average visits last between one to two hours.
Historic Independence
Spend an entire day in historic Independence, where you'll find the home and presidential library and museum of America's 33rd Commander-in-Chief, Harry S. Truman.
Other highlights include the 1859 Jail, Marshal's Home and Museum, the Bingham-Waggoner Estate and Vaile Mansion.
Depending on where your travels take you, anywhere between two hours to a full day can be spent in this unforgettable destination. 
Living History Museums
Travel back in time to experience the region's frontier past at Shoal Creek Living History Museum, Olathe's Mahaffie Stagecoach Stop & Farm and Jackson County's Missouri Town 1855. At all three you'll find authentic tools and buildings, period attire and plenty more for inquisitive minds.
Meanwhile, built in 1808 under the direction of William Clark (co-leader of the Lewis & Clark Expedition), Fort Osage is a reconstructed military garrison populated by authentically attired interpreters.
Other Historical Experiences
The Johnson County Museum is home to the 1950s All-Electric House, the new KidScape Experience, the Becoming Johnson County exhibition as well as traveling exhibitions - For more information, please visit our website or follow us on Facebook.