All Access: Kansas City's Guided Tours
By Katy Schamberger
Architecture, food, historic landmarks, drinks—there's so much to see in Kansas City that it can be a little overwhelming to decide where to start. Instead of stressing over your itinerary, why not kick back, relax and let a tour guide show you the way? KC offers a growing variety of tours, both on foot and on wheels. And whether you're an inquisitive foodie or a bonafide history buff, you'll find something to entertain and inform your inner explorer.
Here are a few of our favorite tours to help you get started:
Double Decker Sights
Keep your eyes peeled while you're seated up top soaking up the sun in Kansas City and you'll probably see the cheerful red Kansas City Double Decker Tours bus roll by. The company hosts 90-minute sightseeing tours that are hop-on, hop-off—a flexible format that lets you explore at your own pace. Stops include KC essentials, such as Crown Center, River Market, Boulevard Brewing Company, the National WWI Museum and Memorial, Westport, the Country Club Plaza and The Nelson-Atkins Museum of Art. Tickets can be purchased day-of, but the company recommends buying advance tickets so you're ensured a seat. Also give KC Fun Tours a try for a spin around some of the town's most scenic destinations. 
Stroll in Style
Strap on your helmet and prepare to glide by some of KC's favorite destinations in style. Segway Bike & Stroll hosts tours on Segway electric scooters, bicycles and on foot. Tours are organized by theme and include looks at parks, museums, art, barbecue and more, and are generally held every day of the week. If you're hesitant about operating a Segway, don't be. Guides offer brief, one-on-one instruction before the tour begins to ensure everyone is comfortable before departing.
Appetizing Excursions
Are you ready to eat your way through popular KC neighborhoods? Taste of Kansas City Food Tours hosts an appetizing array of tours that include the Crossroads Arts District, Prohibition-style cocktails, brunch, the KC Streetcar and plenty more. While the focus of each is undoubtedly the food and drink, participants will also learn more about the history, culture and entertainment of the area. Then of course there's the KC Barbecue Tours, which allow you to sample KC's signature cuisine. Consider these adventures an immersion for all five senses—and one very happy stomach! 
History On Foot
Kansas City Museum
Kansas City is home to world-renowned architecture and fascinating history—and during Historic Kansas City's walking tours, you'll get to experience both. Several tours give participants a closer look at some of the KC's most beloved landmarks and neighborhoods. Get an up-close view of the KC's Art Deco City Hall and county courthouse before checking out the stately mansions along Gladstone and Benton Boulevards in the historic Northeast, among many other notable stops on the 60-90-minute excursions.
While not on foot, the Gangster Tour takes you back in time to organized crime's heyday in Kansas City as you investigate popular hangouts and crime scenes, including Union Station and more.
Behind the Scenes Views
Before you raise a glass and enjoy some of Kansas City's favorite beverages, why not get a closer look at how they're made? Several hometown facilities offer tours that typically conclude with a of tasting.
The always-popular Boulevard Brewing Company tours are available in several varieties, including free, 60-minute public treks through the production facility, a two-hour Smokestack experience and tasting and private tours—oh, and samples are included with each. And when you're done, keep the fun flowing in the Boulevard Beer Hall, complete with exhibits, an expanded shop and, upstairs, 24 beers on tap plus food.
Coffee lovers: Don't leave Kansas City without stopping by The Roasterie, the best way to get an up-close look at the air-roasted coffee company's cupping, roasting and blending processes. Complimentary tours are held seven days a week and include coffee samples.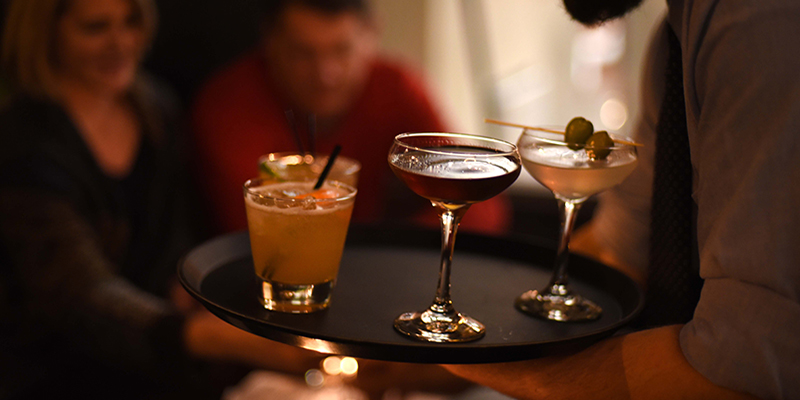 Kansas City's distillery scene thrived until the ravages of Prohibition. Now? It's experiencing a delicious comeback. Tom's Town Distilling Co., Downtown Kansas City's first legal distillery since Prohibition, offers one-hour tours that include an in-depth look at the distillation process and history of the company's namesake: Boss Tom Pendergast.
J. Rieger & Company, founded in 1887 in the West Bottoms, was a casualty of Prohibition—but the iconic whiskey brand lives again, thanks to co-founders Ryan Maybee and Andy Rieger. Now, the spirits flow from a distillery in the East Bottoms, which offers tours on select Saturdays. Plan to spend around two hours in the distillery learning about the history and legacy of J. Rieger & Co., as well as the distilling process—and, of course, sampling whiskey.