Itinerary – March Basketball in Kansas City
Every March, Kansas City features more college hoops action than anywhere else in the country. No matter your conference or collegiate allegiance, the basketball capital of America always impresses fans and media alike.
In between matchups at Sprint Center and Municipal Auditorium, tour Kansas City with this easy-to-use, basketball-centric itinerary. 
DAY 1
Morning
Start your time in KC off right with coffee from a Downtown caffeine purveyor, such as Made in KC Cafe, PT's Coffee or Thou Mayest Coffee. Each offers excellent roasts for espresso drinks, as well as tea and other pick-me-ups guaranteed to get you through the day.
If your team hosts a morning pep rally, head to KC Live! Block with your fellow fans to show support amidst the fight songs, cheers and other spirited celebrations.
Afterwards, fill up at a breakfast or brunch spot—you'll need your energy. Try Meshuggah Bagels in the Power & Light District for authentic bagels and schmears, The Corner Restaurant in Westport for farm-fresh fare and Rye at the Country Club Plaza for comfort food favorites.
Meanwhile, all first-floor venues plus No Other Pub in the KC Live! Block will offer brunch from Thursday through Sunday, 9 a.m. to 1 p.m., including Guy Fieri's Dive & Taco Joint, County Road Ice House, Johnny's Tavern, McFadden's Sports Saloon and more. Then grab a cup of joe from local pop-up KC Coffee Collective, which will be set up in the Live! Block for all brunch-goers. 
Have a little more time to spare? Head out to Adam's Mark Hotel near Kauffman and Arrowhead stadiums, where hidden gem Distrikt Biskuit House slings one of the tastiest fried chicken sandwiches in the city.
Afternoon
Post-morning meal, head back Downtown and explore The College Basketball Experience, a one-of-a-kind attraction right next door to Sprint Center that features free-play courts, an interactive broadcast booth, a three-point shot game and more.
There, you'll also find The National Collegiate Basketball Hall of Fame, a must-visit for diehard fans. Combined, these two experiences are sure to get you fired up for your games later in the day.
If you'd rather watch afternoon games, head straight to KC Live! Block to for an all-day, big-screen watch party among loyal fans of all kinds.
Evening
Whether celebrating an afternoon win or preparing for your big match at either T-Mobile Center or Municipal Auditorium, make sure to grab dinner before the real revelries begin.
For authentic Kansas City barbecue near the arenas, order at County Road Ice House. While there, be sure to download the KC BBQ Experience app to track other popular 'cue spots.
Elevated experiences include seafood at Bristol Seafood + Steak + Social, inventive small plates at Corvino Supper Club & Tasting Room and upscale Italian from Lazia.
Meanwhile, sports bars like Johnny's Tavern and No Other Pub—both in the Power & Light District—become impromptu hoops hangouts during March basketball days, which means you never have to miss a moment of the action.
After the day's slate of games, round out your evening with Kansas City's vibrant nightlife scene—perfect for reveling in your team's W or paying tribute after a tough loss. 
DAY 2
Morning
Spread your wings a little wider during day two of your basketball trip to Kansas City. Start with breakfast at Happy Gillis (Columbus Park), Heirloom Bakery & Hearth (Brookside) or KC classic Town Topic (Crossroads Arts District).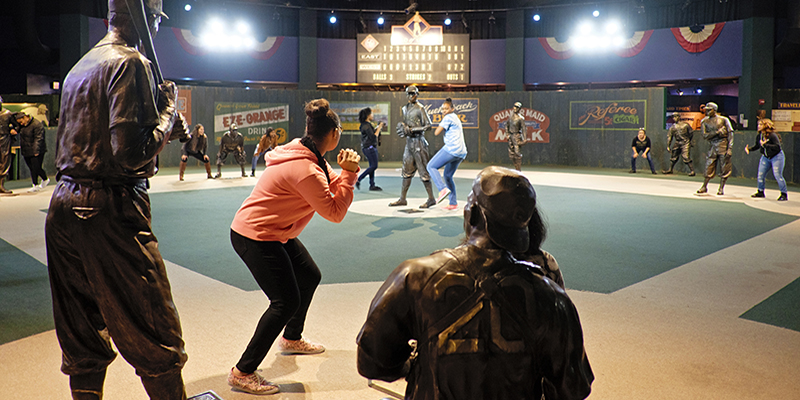 Sports lovers won't want to miss the Negro Leagues Baseball Museum in the 18th & Vine Historic Jazz District, which pays tribute to the heroes of the past while looking forward to the future.
Afternoon
Tour around the Crossroads and North Kansas City to get a sample of KC's booming craft beer culture—or, if you need to be nearby for afternoon games, check out Boulevard Brewing Co.'s tremendous Beer Hall and factory tour, only five minutes from Downtown.
If you have young ones in tow, ride the KC Streetcar to kid-friendly Crown Center, which features top-notch attractions like Hallmark's Kaleidoscope, LEGOLAND Discovery Center and SEA LIFE Aquarium. Just across the street is Union Station, home to amazing international exhibits and hands-on hub Science City.
True college hoops fans will want to visit Hy-Vee Arena—home of the 1988 Final Four and formerly known as Kemper Arena—to relive the excitement in a totally renovated, state-of-the-art facility.
Evening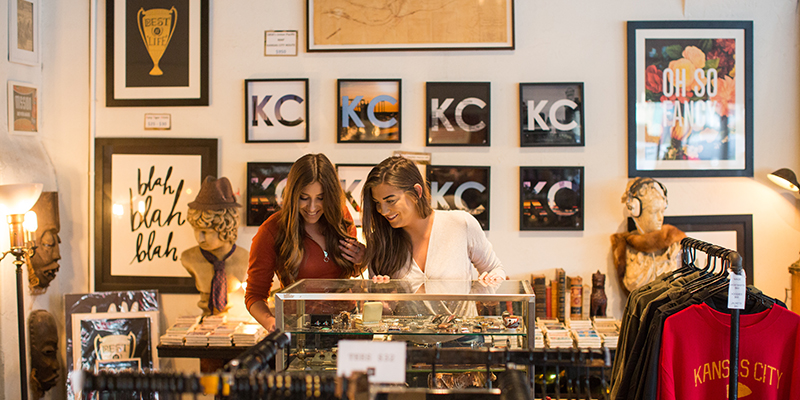 Wrap up your time in Kansas City with a final fitting sendoff. Stock up on local souvenirs and fan gear at Westside Storey, Rally House and Charlie Hustle before you head back to the Power & Light District, either for another game or group watch session in the KC Live! Block.
Dinner options are as vast as the fans in town, so diners can be as selective as they prefer. Sushi reigns supreme at Bob Wasabi and Il Lazzarone treats visitors to authentic Neapolitan pizza.