KC Q&A with Jeremy Danner
Ambassador brewer for Boulevard Brewing Co. and radler proponent Jeremy Danner (@Jeremy_Danner) talks Kansas City's craft beer scene, food-and-beer pairings and hanging out at Royals games.
QUICK HITS
Favorite dish to pair with a shandy/radler
"The Yuzu/Wasabi dressing explodes when paired with ginger and lemon."
Go-to off-the-beaten-path spot for lunch
"It's a great place to grab a weekday lunch."
Q: A significant portion of your job involves social media. What's the most surprising thing you've discovered about KC/Boulevard through social?
A: I don't know if it's so much a discovery as a reassurance, but we all know how much Kansas Citians love Kansas City things, but it's been amazing to see just how passionate folks are about Boulevard. […] During our anniversary week a couple years back, someone tweeted "Thanks for putting Kansas City on the map." But I had to retweet it correcting them saying, "No, Kansas City put Boulevard on the map." It's just this really cool thing we have going with the city.
Q: You're an outspoken member of #Radler (Boulevard's own Ginger Lemon Radler comes to mind). When you're grabbing a bite to eat at restaurant in town, what's your favorite dish to pair with a shandy/radler?
A: I really dig Asian flavors with Ginger Lemon Radler. I'm currently obsessed with the Togarashi Fried Shrimp Salad at Summit Bar & Grill. The Yuzu/Wasabi dressing explodes when paired with ginger and lemon. It's also hard to go wrong with nearly any dish from Lulu's Thai Noodle Shop, just down the street from the brewery.
Q: There's a lot of good eating around the brewery. What's one of your go-to spots for lunch that our readers may not be as familiar with?
It's hard to beat the street tacos at Rico's Tacos Lupe at 802 Southwest Boulevard. I tend to avoid going on Taco Tuesday as they're always super packed, but it's a great place to grab a weekday lunch.
Photo by Adam Schaumburg.
Q: Where does Boulevard see itself in relation to the community and giving back to Kansas City?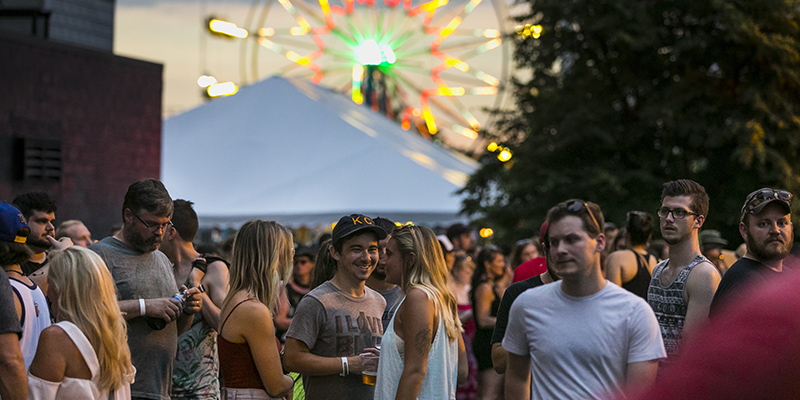 A: For me, Boulevardia is a cool way for Boulevard to work with several groups in the community to celebrate everything that's great about living in a friendly, Midwestern city framed by a street festival near the urban core. Yeah, it's about food, music and lots of beer, but we're proud to feature what's become a very vibrant local maker's scene. […] Boulevardia offers a chance for some of the smaller, local artisans you might not be as familiar with to get their goods out there.
Q: KC's craft beer scene has exploded in the last decade—and a lot of that blossoming heritage can be traced back to Boulevard. Where do you see KC craft beer heading next?
A: I'm personally incredibly excited about what's happening in Kansas City beer right now. The opening of several breweries in the Crossroads area has created a cool little pocket of breweries and I think nearly every cultural center in the city has room for a brewery or two. What I'd like to see over the next few years is breweries opening that really specialize and focus on a few styles of beer. I think Kansas City Bier Company in Waldo is a great example of what you can do if you decide what type of brewery you'd like to be. They're focusing on authentically brewed German-styles and are absolutely killing it in my opinion.
Q: Let's say that you have a visitor in town for the day and you want to show them a great time—the best KC has to offer. What's your day look like?
A: We'll obviously drop by the brewery for a quick tour and some beer, but I'd definitely take them to The Nelson-Atkins [Museum of Art]. I don't think Kansas City residents know how lucky we are to have such an amazing collection of art that we can go see for FREE.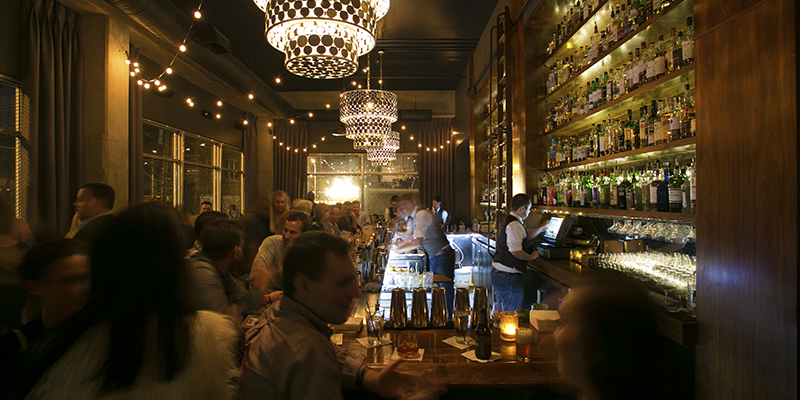 After that, I'd take them out for some barbecue and if the Royals are in town, we'll hit up a game and grab a beer in Craft & Draft. If they're interested in more after that, we'll hit up Westport for a cocktail at Julep and then see what happens from there.
Q: In your opinion, which barbecue restaurant in town goes best with Boulevard beer? Specific beer and menu selections?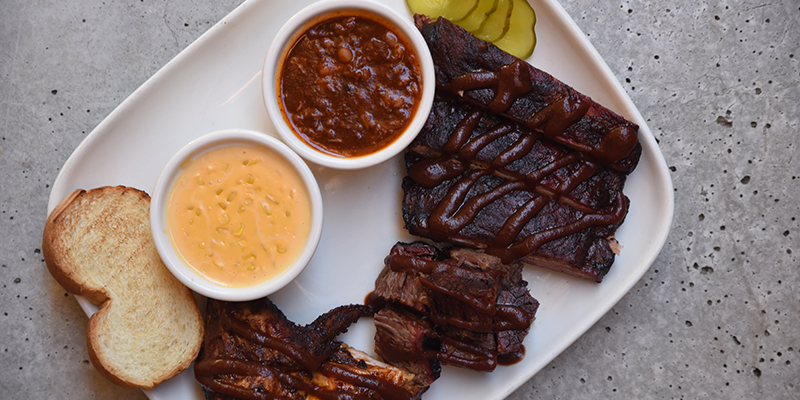 A: Wow. This is a tough one. There are so many great spots. I'm going to break the rules and pick a few of my favorite dishes from around town.
Fiorella's Jack Stack Barbecue Ribs – Pale Ale
Pale Ale is perfect with so many barbecue items, but there's just something special about enjoying ribs just down the street from where the beer is made. Pale Ale brings a nice caramel sweetness that marries nicely with the sauce.
Joe's Kansas City Jumbo Pulled Pork on Bun – KC Pils
I spend so much time thinking about beer in such a critical way that it's nice to just sit down and drink a "regular beer." KC Pils is that for me. I can just turn my brain off and enjoy it and it's perfect with Joe's pulled pork.
B.B.'s Lawnside BBQ Boudin Balls – Tank 7
B.B.'s is right by my house so I grab takeout for my family quite a bit. The boudin balls are spicy, battered rice balls that come with a Cajun remoulade and Tank 7 just makes everything pop.
Q: The brewery is already a destination for many all over the country. How does the new visitor center add to the tour experience?
A: We're most excited about the fact that an expanded visitor center means we won't have to turn away thousands of would-be visitors each year. We completely outgrew our previous tasting room so it's very cool that we expanded the number of tours we give as well as the tastings we offer. 
Q: Is there anything better than a Boulevard at Kauffman Stadium?
Nope. People that follow me on social media will know that I practically move into The K during baseball season. I just love being outside with my family and friends, drinking a beer, watching the game. It's my favorite thing to do.