Queer Eye in KC | Season 3, Episode 7: Sloth to Slay
---
On the eve of his 21st birthday, a shy gamer ventures out into the world of adulthood to find where he fits in best.
Life After Queer Eye
A show like Queer Eye can teach difficult lessons about your life and the way you live it. The program can also point out when you're wearing sweats too often in public. For Thomas Diggs, who appeared in season 3, both were eye-openers.
"I had always known I was holding onto a lot, building up these walls, but something I never expected to discover was how big of an impact this has had on others around me," he says. "When you're tucked into your own world, in your own shell, you often push people away who are very important to you. I also learned that I wear sweatpants too often in public."
More broadly speaking, Diggs found his time filming the show to be far more casual than he'd anticipated. The result is a much more authentic representation of who is was and who he became.
"I expected to hear a lot of 'Cut!' or 'Let's do that one more time,' but it was all a very genuine, enjoyable time," he says. "Each moment with the Fab Five was in the moment."
Now out of his shell, Diggs has found his comfort zone with some of his favorite spots around town. Of course he loved ROKC, the rock-climbing gym in North Kansas City, but he's also a fan of the River Market district and The City Market.
"The area itself is really fun to walk around, and there's a lot of stuff to do," Diggs says. "If you like anime, tabletop gaming, Boba tea, Indian food, freshly grown fruits and vegetables, etc., the River Market is the place to go."
Speaking of dining, Diggs is a true Kansas Citian in that he's an unabashed barbecue fan. He lists his current top choices as Danny Edwards BBQ, Rosedale Barbeque and Char Bar. But, as he's quick to acknowledge that KC's food scene goes well beyond barbecue.
"I think Kansas City has one of the best food cultures in the United States," he says. "It's not just barbecue, there's a little bit of everything here."
This unexpectedness—and KC's willingness to embrace it—also helps define the Queer Eye experience. Viewers know that the Fab 5 don't change who their heroes are, they simply amplify what makes the person great in the first place, and address what needs to be fixed. It's a task that always takes the heroes and viewers equally by surprise. But it's always a welcome one.
Ways to Experience this Episode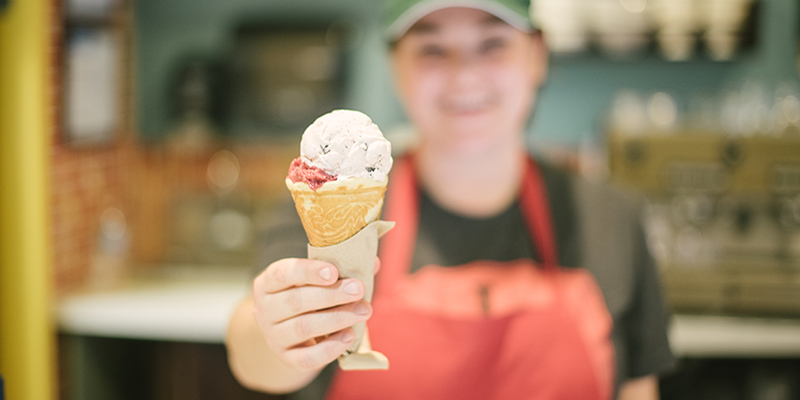 Also Featured in this Episode