Kansas City Welcomes the United Soccer Coaches Convention
Here in the Heart of America, there's a passion for the beautiful game that runs deep. Beloved professional clubs, raucous watch parties and a strong youth soccer community have cemented Kansas City's status as an unparalleled destination for soccer in the United States.
It's only fitting, then, that the Soccer Capital of America will soon welcome the world's largest organization serving soccer coaches and administrators at every level of the game for the 2022 United Soccer Coaches Convention, Jan. 19-23.
Unparalleled Soccer Education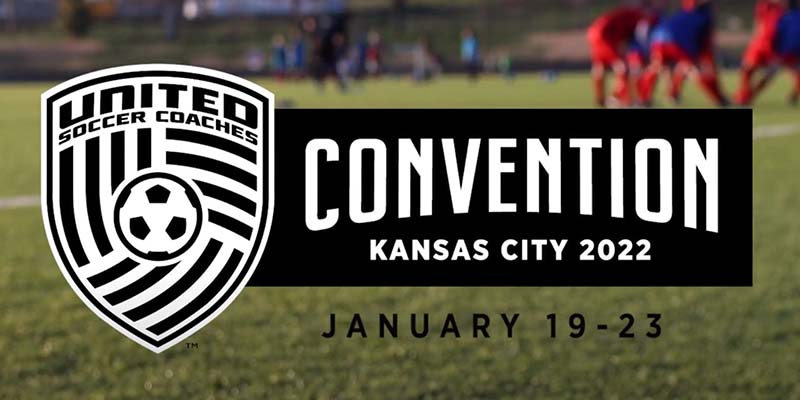 Attendees can expect more than 200 sessions from educators, coaches and administrators during the event, with topics ranging from key ways to refine your own coaching style to addressing athletes' mental health. A series of advocacy events invite coaches to connect with others who share an interest in working toward the same mission.
Plus, catch a lineup of awards ceremonies planned to celebrate outstanding coaches, players and contributors in the sport. Additional experiences available at the convention include the opportunity to earn your Advanced National Diploma, an add-on by Donna Fishter and A Celebration of Soccer Officiating—a two-day summit featuring a full lineup of educational and social events, all designed exclusively with soccer referees in mind.
Home in the Heart of America
Beyond serving as the 2022 United Soccer Coaches Convention host city (and looking forward to welcoming the gathering again in 2027), Kansas City is the proud home of United Soccer Coaches' national office.
Based in Downtown KC's beautiful Union Station, the organization plays a key role in the city's longstanding reputation for soccer excellence: along with an electric atmosphere at Sporting KC matches, the KC Current's forthcoming stadium along Berkley Riverfront and state-of-the-art training facilities throughout the metro area, Kansas City boasts a rich concentration of experts dedicated to developing, educating and inspiring soccer coaches.
Attend #UnitedCV22
Registration is now open for the 2022 United Soccer Coaches Convention at the Kansas City Convention Center. Details on convention housing are available here.
Volunteer opportunities are also available, with benefits that include a single-day convention pass. Sign up to volunteer here.