From booking years in advance to servicing during the event itself, the Visit KC team is committed to making your event a success. Below is a list of Frequently Asked Questions to help answer any questions you may have about holding a meeting in Kansas City.
CAN VISIT KC HELP ME FIND A HOTEL AND/OR FACILITY FOR MY MEETING OR CONVENTION?
Visit KC is pleased to help you plan your meeting in Kansas City. Please complete our short online Request For Proposal. A member of our sales staff will contact you shortly. You can also reach the team by email at sales@visitkc.com or by phone at 888-474-8520.
HOW DO I SEARCH FOR VENDORS AND SUPPLIERS PROVIDING SERVICES AND/OR PRODUCTS FOR MY MEETING?
Please visit our suppliers search section for a list of our member vendors and service providers.
HOW CAN I OBTAIN COLLATERAL TO PROMOTE MY MEETING? WHAT KIND OF COLLATERAL IS GIVEN?
Please contact our Convention Services department at 816-221-5242 or services@visitkc.com for information on promoting your event.
HOW CAN I FIND OUT WHAT EVENTS WILL TAKE PLACE OVER MY MEETING DATES?
Visit our events calendar section for a complete list of activities planned throughout the region.
DO YOU HAVE A LIST OF RESTAURANTS NEAR THE KANSAS CITY CONVENTION CENTER?
You can search our restaurants section by area (near Downtown/convention center) for a detailed a list of restaurants near the Kansas City Convention Center.
WHAT IS THE POPULATION OF KANSAS CITY? WHAT IS THE POPULATION OF THE KANSAS CITY METROPOLITAN AREA?
Nearly 500,000 people reside in the city of Kansas City, MO, according to the U.S. Census Bureau. More than 2 million people live in the Kansas City metro area.
HOW FAR IS DOWNTOWN FROM THE AIRPORT?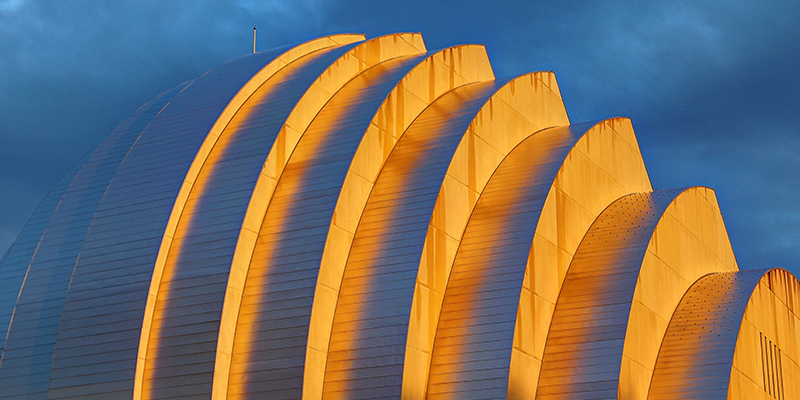 Kansas City International Airport (MCI) is approximately 20 minutes from Downtown Kansas City, MO. Visit our transportation section to arrange for travel to and from the airport.
WHEN WILL THE NEW AIRPORT BE FINISHED?
The new single-terminal at Kansas City International Airport will debut in early 2023 and feature 39 gates, updated amenities and new dining options, all with the convenience current travelers know and love.
Note: Due to ongoing construction at Kansas City International Airport, travelers are encouraged to allow for extra time and to be mindful of changing traffic patterns. Click here for more information.
WHERE IS THE VISITORS CENTER LOCATED?
Visit KC1321 BaltimoreKansas City, MO 64105816-221-5242
HOW MANY HOTEL ROOMS ARE IN THE KANSAS CITY METRO?
There are approximately 36,000 rooms located across the city, with 4,600 committable rooms in the convention core.
AM I IN KANSAS OR MISSOURI?
If you are west of State Line Road, you are in Kansas. If you are east of it, you are in Missouri.
WHICH AIRLINES FLY INTO AND OUT OF KANSAS CITY?
Visit flykci.com to stay up to date on the latest airline and flight info.
4600 Starlight Road
Kansas City, MO 64132
United States
4600 Starlight Road
Kansas City, MO 64132
United States