#InstaKC Captures: Love Locks Bridge
---
#InstaKC Captures is a blog series that highlights some of the most photogenic sights in Kansas City. From iconic monuments to lesser known gems, we tour the city in search of some of the best places to take a snapshot.
This week, we visited the Old Red Bridge in Minor Park, a historic landmark located south of Downtown KC—and one of the most romantic spots in all of KC. Bring a lock and someone special and head south to grab scenic shots of love eternal.  
Everlasting Affection
Unassuming besides its red shade, the Old Red Bridge is the site of several dozen locks promising everlasting love.
Now in its third incarnation (the original bridge was constructed in 1859), the landmark is an undoubtly photogenic subject. 
Love Up Close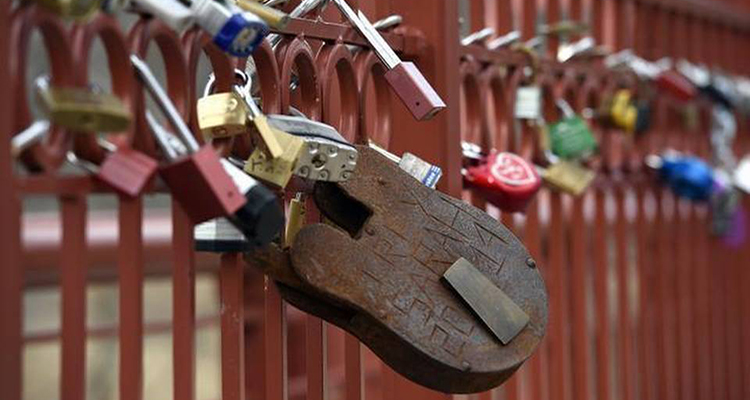 Perfect for Valentine's Day shots, engagements and more, the Old Red Bridge is known to locals fittingly as "Love Locks Bridge." 
Couples young and old immortalize their commitment all throughout the year by simply marking their names or initials on locks and affix them to the protective fencing that lines the bridge.
Practically any time of day is perfect for snagging a picture at Love Locks Bridge.
Better yet, capture a happy couple mid-lock and you're guaranteed to have an excellent shot.