Kansas City International Airport is one of the nation's largest airports, covering more than 10,000 acres. Its three runways can accommodate up to 139 aircraft operations per hour, yielding very few delays. All of the major domestic airlines provide convenient, nonstop service to most U.S. markets with some of the lowest fares in the region. There is also service to cities in Canada and Mexico. The airlines enjoy low landing fees and one of the nation's lowest flight delay rates in the U.S. In 2012, KCI served nearly 10 million passengers and handled 190 million pounds of freight and 3.5 million pounds of mail.
A variety of parking options exist to meet the convenience and price-points for all business and leisure travelers. The KCI Corporate Rewards Program offers discounted parking for local businesses and their employees.
A $450 million capital improvement program was completed for the facilities and technology infrastructure at the airport, paving the way for new development on and around the airfield. The terminals were renovated in the last decade and new concessions were recently added. Free WiFi service keeps business travelers busy while they await their flights.
KCI has a fixed base operator onsite to serve corporate aircraft, and nearby Charles B. Wheeler Downtown Airport has more comprehensive facilities and general aviation services.
A Master Plan Update Study was recently completed to ensure that development keeps pace with the demands of airline and cargo carriers, and is in harmony with population and business growth north of the Missouri River.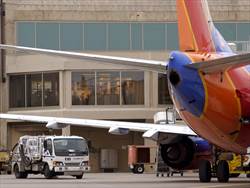 ABOUT KCI
KCI is located less than 20 minutes from downtown Kansas City.
11 Air Carriers serve KCI including Air Canada, AirTran, Alaska Airlines, American, Delta, Frontier, SeaPort, Southwest, United and US Airways.
KCI offers 400 daily flights with non-stop service to 43 locations.
Because Kansas City is not a hub for any airline, no single airline has a monopoly over fares in and out of the city. As a result, Kansas City enjoys one of the lowest cost air travel markets in the country.