$9 Billion Reasons to Meet in KC
---
The heart of Kansas City's Downtown convention package is $9 billion in investment. Renovated convention hotels, new grand ballroom, state-of-the-art arena and an eight-block restaurant and entertainment district—all located steps from the Kansas City Convention Center.
POWER & LIGHT DISTRICT
$850 Million
The Kansas City Power & Light District offers eight blocks of dining and nightlife just steps from the Convention Center. That's more than 50 restaurants and entertainment venues, featuring everything from fine dining to line dancing. One block boasts a ring of restaurants and nightlife surrounding a covered outdoor courtyard. The KC Live! stage offers live entertainment more than 150 days per year while the retail and entertainment venues in the district feature the country's premier concepts.
SPRINT CENTER
$276 Million
On the eastern edge of the new entertainment district is the state-of-the-art, 18,500-seat Sprint Center. Offering marquee concerts and sporting events, the arena opened with a concert by Elton John and brought Garth Brooks out of retirement for nine sold-out shows.
More than a million guests visited the arena in its inaugural year, and in 2016 it was crowned the fourth busiest arena in the country.
CONVENTION CENTER BALLROOM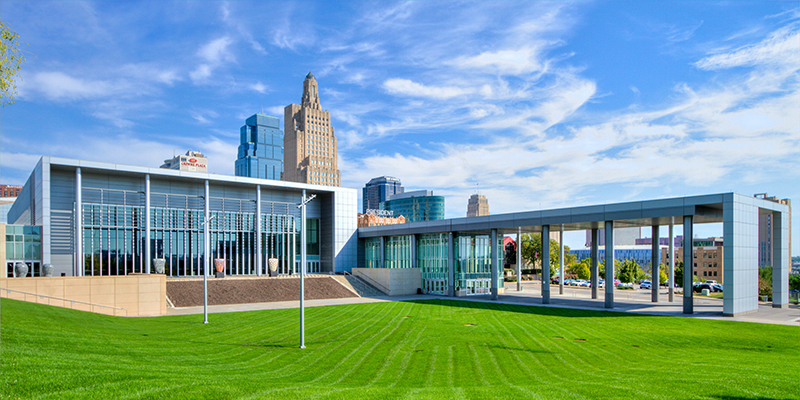 $150 Million
The Kansas City Convention Center is home to one of the 10 largest convention center ballrooms in the country. The 46,484-square-foot ballroom is connected to Bartle Hall, which features 388,000 square feet of exhibit space. The ballroom can hold 4,650 people theater-style or 3,000 people for meal functions. It is also a green building, having received Silver LEED certification.
The ballroom features a day-lighting system that allows natural light into the room, cutting-edge lighting technology that can be programmed to any color and a 38-foot-high glass wall that runs the entire length of the south wall. The ballroom is part of a multi-phase renovation project at the convention center that included a $14 million makeover at the Music Hall, which expanded the stage and reconfigured the seats to improve sightlines. In 2005, the convention center's meeting space was completely renovated.
COLLEGE BASKETBALL EXPERIENCE
$24 Million
Connected to Sprint Center is the 41,500-square-foot College Basketball Experience, which contains hands-on basketball exhibits and houses the National Collegiate Basketball Hall of Fame.
Prepare to bring your A-game as high-energy exhibits recreate the intensity of a college basketball game—from foul-line hecklers to a last-second buzzer beater.
KAUFFMAN CENTER FOR THE PERFORMING ARTS
$413 Million 
Designed by world-renowned architect Moshe Safdie, the Kauffman Center for the Performing Arts sits on a hill just south of the Kansas City Convention Center. It is the home of the Kansas City Symphony, the Lyric Opera, Kansas City Ballet and other influential arts organizations.
The facility contains a 1,600-seat symphonic concert hall and a 1,800-seat proscenium theater for ballet, opera and other productions.
TRUMAN SPORTS COMPLEX - KANSAS CITY ROYALS, KANSAS CITY CHIEFS
$575 Million
The stadiums that are home to the Kansas City Chiefs and the Kansas City Royals have both received major overhauls in recent years, including wider concourses, more restrooms, added concession stands and new amenities.
The Chiefs' Arrowhead Stadium underwent $375 million in improvements, which included a new stadium club, Chiefs store and museum. The Royals' Kauffman Stadium received $250 million in upgrades, including a 9,500-seat, open-air pavilion; 1,500 "fountain view" seats and a new Fan Walk.
CHILDREN'S MERCY PARK
$175 Million
Just a stone's throw from the bustling Legend's Outlets, Children's Mercy Park is an 8,500-seat arena that has revolutionized the way people watch Major League Soccer.
Home to Sporting Kansas City, the new stadium and its adjacent youth tournament complex host more than 800 events and 2.5 million visitors each year. And it's not just about soccer; the $175 million destination also draws concerts, lacrosse matches, rugby matches, field hockey events and more.
CONVENTION CENTER HOTEL
COMING SOON—$310 million
Slated to begin construction in 2018 and open in 2020, the 800-room Loews hotel will be located directly across from the Convention Center Grand Ballroom at 16th & Wyandotte.
A short walk from the Power & Light District, Sprint Center and the Crossroads Arts District, the property will feature 62,000 square feet of meeting space and an elevated connected walkway to the convention center.
DOWNTOWN STREETCAR
$102 million
Attendees can sit or stand as they ride through the heart of Kansas City's Downtown. The free-to-ride, 2.2-mile KC Streetcar route runs along Main Street connects the River Market to Union Station/Crown Center with 16 stops along the way. More info at kcstreetcar.org.
HOLLYWOOD CASINO AT KANSAS SPEEDWAY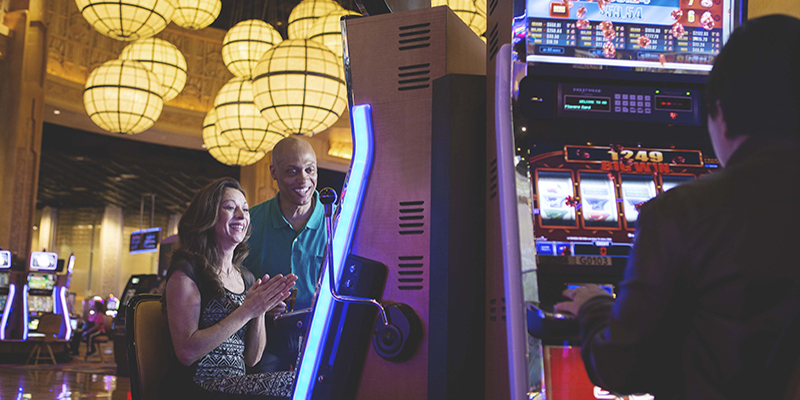 $386 million
The booking Village West area has welcomed its first casino. A joint venture between Kansas Speedway and Penn National Gaming, the Hollywood Casino at Kansas Speedway complex at Turn 2 of the racetrack includes a 100,000-square-foot gaming floor with 2,300 slot machines and 86 table games.
Additional phases include a 300-room hotel, a spa, convention center and an entertainment district. 
SEA LIFE KANSAS CITY
$15 million
The international headquarters for Hallmark Cards is also home to the world's largest aquarium brand, SEA LIFE. Merlin Entertainments, the global amusement company behind LEGOLAND, opened the two-story aquarium in KC, housing more than 30 spectacular displays of diverse marine life for visitors to enjoy—everything from shrimp and starfish to seahorses, sharks and stingrays.
The stunning centerpiece is a huge tropical ocean tank with a walk-through underwater tunnel.
LEGOLAND DISCOVERY CENTER
$15 million
Joining SEA LIFE at Crown Center is America's fourth LEGOLAND Discovery Center. The attraction at Crown Center offers a fun and educational two- to three-hour indoor experience ideal for families with children 3-10 years old.
Based on the ubiquitous LEGO brick, the Discovery Center provides a range of interactive play areas including a 4D cinema, master building classes, an exciting LEGO ride, a company store and much more.