Seven Unique Ways to Celebrate 2019 National Barbecue Month in Kansas City 
As the barbecue capital of the world, celebrating National Barbecue Month means celebrating Kansas City. More than 100 different 'cue establishments throughout the region showcase varying styles, sauces and meats—not to mention wholly unique atmospheres worth returning to time and again.
Make 2019 National Barbecue Month your most memorable yet with seven unique ways to celebrate in KC.  
1. Pay Tribute to Longtime Favorites
It's no secret that barbecue is a cultural institution in Kansas City. Celebrate the founders, innovators and long-standing establishments by ordering a plate or sandwich from the following originators:
2. Try Vegetarian Barbecue
To some, "vegetarian barbecue" is an oxymoron. However, the tried-and-true "don't knock it 'til you try it" adage fits perfectly here, as some of the tastiest options in town are totally meatless.
At Char Bar in Westport, diners can chow down on The Jackknife, a sandwich featuring smoked jackfruit, which is a surprising meaty substitute for those looking to avoid animal products.
Swing by the world-renowned Joe's Kansas City Bar-B-Que to try the just-as-famous Z-Man sandwich with smoked portobello mushrooms instead of brisket. Don't worry: this one still features the smoky provolone and crispy onion rings for which the Z-Man is known.
3. Celebrate Women in Barbecue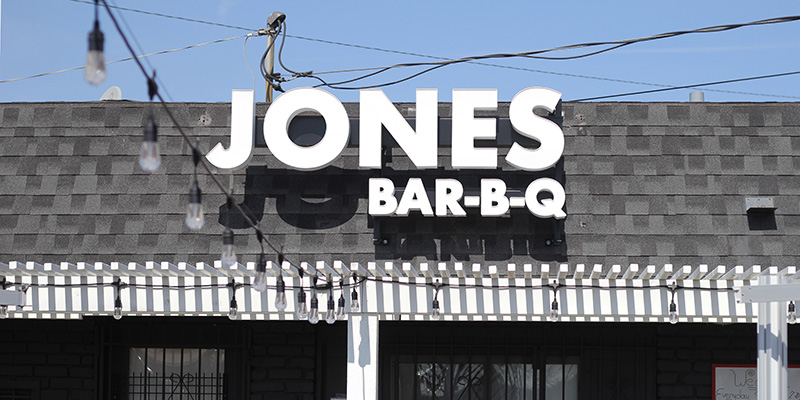 Sample tastes from pioneers in the local scene who are shifting perceptions in the industry and smoking some of KC's finest barbecue.
The sisters of Jones Bar-B-Q are local celebrities in Kansas City thanks to season 3 of Queer Eye—and rightfully so, because the sauce and the smoke are well-deserving of praise.
Head to Burnt Finger BBQ to taste smoked delicacies from pitmaster Megan Day, who teams up with her husband Jason—also a pitmaster—to treat customers in Lee's Summit.
4. Combine Baseball and Barbecue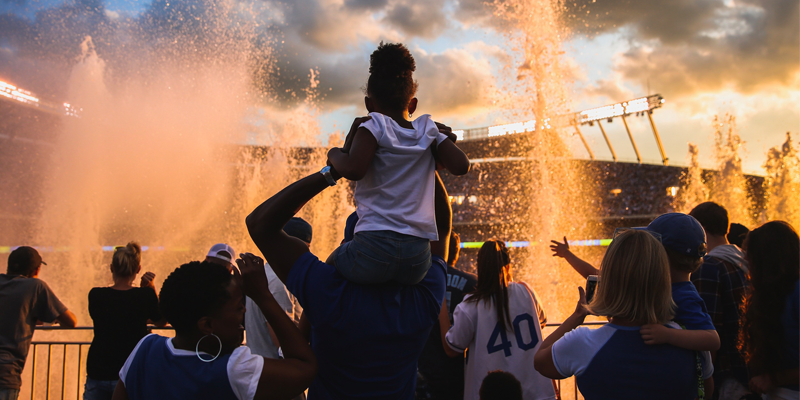 There's hardly a more perfect match than baseball and barbecue.
Snag tickets to a Kansas City Royals game and, on your way to Kauffman Stadium, make a pitstop at LC's Bar-B-Q—located less than five minutes from the ballpark—to fuel up before nine innings of stolen bases, clutch hits and other valuable fun for the entire crew.
5. Make it a Date Night
Not every barbecue restaurant in KC is a no-frills joint. With seated service, creative cocktail menus and other top-notch dining details, elevated barbecue meals await throughout the metro—ideal for special occasions with significant others.
Treat your date to Q39 in 39th Street West or Overland Park, which offers a buzzy atmosphere and tremendous 'cue smoked hot and fast.
Nestled in the heart of the Power & Light District is County Road Ice House, the perfect place to begin a romantic night out in the KC Live! Block. Or, if you prefer, hop on the free-to-ride KC Streetcar only a short walk away to tour the Crossroads Arts District and River Market.
For a laid-back date night in a cool, casual setting, B.B.'s Lawnside Bar-B-Q touts live blues, friendly faces and a smoker more than 60 years old.
6. Enjoy Funky Barbecue Combos
Not all great barbecue comes from certified pitmasters. Because 'cue is so ingrained in KC cuisine, other area hotspots have offered their own quirky spins on well-known classics. Keep an eye out, though—more often than not, you're bound to find a barbecue-infused dish wherever you decide to eat.
For example, try the burnt end hash at Rye for a wonderful way to kickstart your morning with breakfast or brunch. Available seasonally, the barbecue ice cream at Betty Rae's offers a smoky-sweet unification of Joe's burnt ends and sweet cream base.
7. Download the KC BBQ Experience app 
Trailblaze your own path through Kansas City's barbecue scene with the KC BBQ Experience app, the ultimate resource for enjoying Kansas City's signature cuisine.
Check in to 100+ regional restaurants, earn badges for bragging rights, post photos of your 'cue and embark on themed trails to explore new parts of the city.