KC Celebrates 2019 Black History Month
---
Black History Month is a national celebration that recognizes the achievements and countless contributions of African-Americans throughout the history of the United States. Locally, this celebration pays tribute to African-Americans who helped shape KC's cultural institutions, from the founding of the Negro National League in 1920 to a stop on the Underground Railroad.
Past, present and future, the African-American community is vital to Kansas City's story. Below is a list of special celebrations in February and ongoing exhibits that commemorate KC's rich black history.
SPECIAL EXHIBITS/PERFORMANCES
Feb. 3 – The Color Purple. Directed by Stephen Spielberg, The Color Purple was nominated for 11 Academy Awards. Presented by Film Society KC and the Alamo Drafthouse Mainstreet. 4 p.m. $7. Tickets.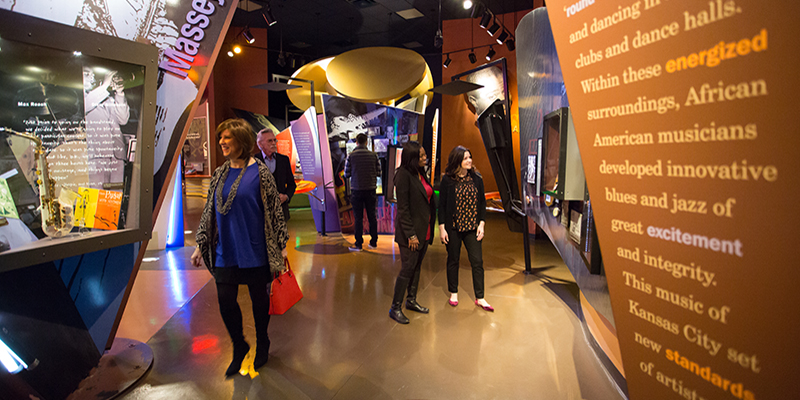 Feb. 1 – Jazz Storytelling: Featuring an internationally renowned cast, vocalist Lisa Henry, storyteller Brother John, bassist Tyrone Clark and drummer Michael Warren, this event introduces children to new music and cultures. Held the first Friday of every month. 10 a.m. Free.
Feb. 1 – First Fridays on the Vine: A cultural experience of music, art, food and shopping—all in the 18th & Vine Historic Jazz District. 4 p.m. Free.
Feb. 17 – Black History Month Program: Faith and Struggle in the Lives of Four African-Americans: Dr. Randal Maurice Jelks will discuss Black Migration and Shifting Black Faiths, exploring the roles and changing dimensions of religion in black communities during the Great Migration and beyond. Presented by the American Jazz Museum and the Greater Kansas City Black History Study Group. Reception at 2 p.m., with the lecture beginning at 3 p.m. Free. RSVP to kcblackhistory@gmail.com.
Feb. 25 – Spencer Cave Black History Month Lecture: The Life and Legacy of Jackie Robinson: A discussion led by Dr. Arnold Rampersad in recognition of Jackie Robinson's 100th birthday this year. 7 p.m. Free. Gem Theater.
For full list of events or for more information, call 816-842-1414 or visit  americanjazzmuseum.org.
Feb. 16 – African-American Inventors with an Entrepreneurial Spirit: This annual fundraiser features Carroll G. Lamb, founder, the Institute of Black Invention & Technology, as the keynote speaker. Pierson Auditorium on the UMKC Campus. 11:30 a.m. Tickets begin at $50.
For more information, to RSVP or purchase tickets, go to blackarchives.org or call 816-221-1600.
Bruce R. Watkins Cultural Heritage Center and Museum
Through Feb. 3 – Looking Over the President's Shoulder: A play based on the real-life story of the grandson of a freed slave, Looking Over the President's Shoulder is told from the unique perspective of the Chief Butler, who served four U.S. Presidents and their families: Herbert Hoover, Franklin D. Roosevelt, Harry S. Truman and Dwight Eisenhower. In collaboration with the Black Repertory Theater of Kansas City. Tickets $40. Purchase.
Through March 30 – The Vintage Collection: A series of exhibits from the Bruce R. Watkins Cultural Heritage Center's permanent collection, featuring iconic photographs of Jazz Greats and a unique display of Civil Rights pioneers highlighting signs from our past. Free.
For more information, go to brucewatkinscenter.com
Kansas City Friends of Alvin Ailey
Feb. 28 – Setting the Stage: The Moving Story of African-American Dance: A visual journey through African-American dance history. Against the backdrop of a large-screen narrated slide presentation, Setting the Stage is performed by talented local and national artists demonstrating the evolution of American dance styles since the Middle Passage and chronicles historically important dancers and choreographers including Katherine Dunham and Alvin Ailey. 7 p.m. at the Gem Theater. Free.
For more information, kcfaa.org.
Feb. 16-March 3 – Kansas City Black History Tour: Tour by trolley through Kansas City to explore and learn about the people, places and experiences of the city's African-American community and culture. Tickets $30. Purchase.
Feb. 4 – The Piano Lesson: Members of the Kansas City's Equity Actors' Readers' Theatre deliver a script-in-hand performance of August Wilson's Pulitzer Prize-winning drama, which emphasizes the importance of cultural heritage as a source of strength and unity. Begins at 6:30 p.m. at the Plaza Branch. Free.
Feb. 6: An Evening with Tyehimba Jess: Pulitzer Prize winner for poetry, Jess discusses and reads from his works in an event celebrating KC's UNESCO Creative Cities Network designation for music. Co-presented by the University of Missouri-Kansas City's Architecture, Urban Planning + Design and co-sponsored by the Beta Omega Chapter of Alpha Kappa Alpha Sorority, Inc., of Kansas City. 6:30 p.m. Central Library. Free, RSVP required.
Feb. 8 – Brother John: Songs of the Black Pioneers: Kansas City storyteller "Brother John" Anderson celebrates the lives and accomplishments of many of our country's African-American trailblazing heroes in this interactive presentation. Begins at 6:30 p.m. at the Plaza branch. Free, RSVP required.
Feb. 10 – Through the Photographer's Lens: Kansas City's African-American Community: Local photographers William Fambrough and Matthew Washington documented the African-American experience in Kansas City, from church, school and social activities to the realities of segregation and struggle for equality. Historian Delia Cook Gillis highlights the work of these and other photographers and examines the history of KC's black community through their lenses. Begins at 2 p.m. at the Central Library. Free, RSVP required.
Feb. 20 – On Writing, on Race: Distinctive writers Anthony Grooms and DaMaris Hill join local novelist Whitney Terrel in a discussion of their craft and our nation's fraught dialogue on race. This series is co-sponsored by the Writers at Work Round Table and UMKC English Department. 6:30 p.m. Plaza Branch. Free, RSVP required.
Feb. 22 – Martika Daniels: One-Woman Stunt Show: Professional entertainer and Kansas City native Martika Daniels delights audiences of all ages as a sword swallower, fire eater and international woman of mystery. 6:30 p.m. Plaza Branch. Free, RSVP required.
For more information on these events or to RSVP, go to kclibrary.org.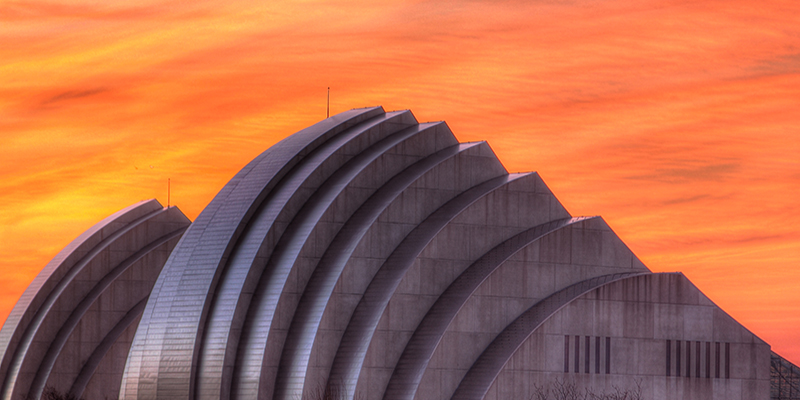 Kauffman Center for the Performing Arts
Feb. 1-2 – Störling Dance Theater's UNDERGROUND: Celebrate Störling Dance Theater's 12th anniversary of presenting the story of the Underground Railroad told like never before. 7:30 p.m. Tickets start at $30 and can be purchased here.
Feb. 22-23 – Kansas City Symphony Presents The Music of Michael Jackson: This performance takes you through each era of this storied performer's 40-year career—from "ABC" to "Thriller," this amazing evening of music is dedicated to the King of Pop.
For more information, go to kauffmancenter.org.
Kemper Museum of Contemporary Art
Through Sept. 15 – Deconstructing Marcus Jansen: Regarded as a pioneer of "urban landscape painting," Jansen uses his upbringing in the U.S., Germany, and places he was stationed during his time in the army, as influence for his paintings.
For more information, go to kemperart.org.
Feb. 13-March 3 – Anansi the Spider: The storytelling of four classic tales from Africa and the Caribbean featuring 19-year-old puppeteer Zach Garner. Performance dates and times vary. Performances held at Mesner Studio, 1006 E. Linwood Blvd. Tickets start at $7. Click here to view times and purchase tickets.
All events listed are free. For full list of events, black history online resources, or for more info, go to mymcpl.org/events/black-history-month.
National Archives at Kansas City
Feb. 11 – Film Screening and Discussion of the Jazz Ambassadors: The untold story of America's coolest weapon in the Cold War: jazz, and how jazz musicians fought back, winning Civil Rights on the world stage when it needed one most. This documentary screening is held in collaboration with the American Jazz Museum, the Greater KC Black History Study Group, Kansas City PBS and Park University. 6 p.m. in the Jenkin and Barbara David Theater within Alumni Hall on Park University's Parkville campus. Free, but reservations requested.
The Nelson-Atkins Museum of Art
Feb. 22 – Teen Final Friday: The Black Diaspora: In celebration of Black History Month, this teen open mic night will feature tours of artwork by African-American artists in the museum's collection. Lens 2. 6 p.m. Free.
Feb. 23 – WIKI Edit-A-Thon: KC's African-American Artists: An interactive session that teaches participants about Wikipedia and how to contribute to this free online encyclopedia. The session will focus on documenting the rich artistic heritage of KC's African-American artists by creating, editing and improving Wikipedia articles. Rockhill Room & Spencer Art Reference Library. 11 a.m.-4 p.m. Free, tickets required.
Feb. 23 – Film: I Remember 12th Street: Produced by Rodney Thompson and Stinson McClendon, this documentary film about KC's celebrated 12th Street, as told through first-hand accounts by people who lived through one of the most fascinating periods in the city's history. Atkins Auditorium. 2 p.m. Free, but tickets required.
For more information, go to nelson-atkins.org.
University of Missouri-Kansas City
Feb. 8-9 – Black History Month: Spoken Word: In honor of Black History Month, a spoken word artist will present. 6 p.m. on Feb. 8; 8 p.m. on Feb. 8. Click here for more info. 
AVAILABLE YEAR-ROUND
Black Archives of Mid-America in Kansas City
Kemper Museum of Contemporary Art
National WWI Museum and Memorial